About The Steampunk Astrologer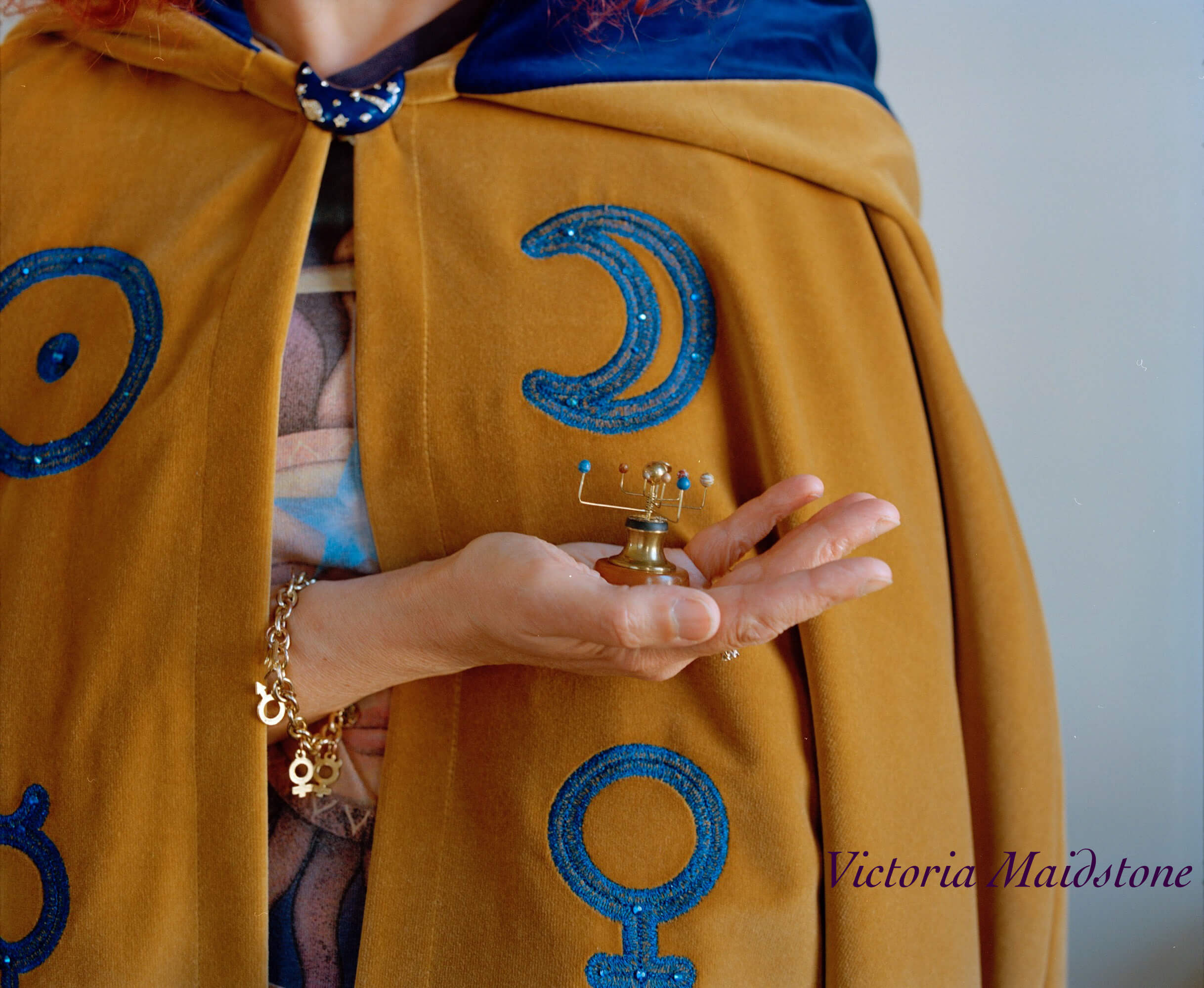 Hello and thanks for visiting!
I'm both a Steampunk and Astrologer whose passion is creating Astrological charts as works of art. I feel very lucky in being able to combine my two loves and then to make YOU the centre of what I create from this combination!
I often find myself translating the Steampunk 'voices ' in my head (usually waking me at about 2.00 a.m.) into my own pictures and designs and have also spread my range to include other styles.
Astrology intrigued me during childhood and I learned to cast a birth chart while in my twenties. More recently I've studied with the Mayo School of Astrology – gaining my certificate with a distinction. (I've seen quite a change here in the method of casting a chart!)
My aim is for my clients to have a beautiful piece of art into which they have had input, plus the option of an additional in-depth printed report. (These are usually a minimum of 15 sides of A4)

Reports can be
Personality analysis – giving your potential, character traits and in what life area each aspect of your personality is strongest
Future Trends report – for the upcoming 6 months.
Compatibility Report – between two individuals.
If you don't know your time of birth I may be able to do a chart rectification (I need important life events for this service so this is best for people over, say 30 years)
Charts on the website are shown with permission. Each chart is only ever printed ONCE – I will not reprint any chart – making it totally unique. Your chart is a giclée print using archival inks and paper – meaning the quality is superb and colours will last for approximately 100 years. I sign it on the back and can put the date there if you want.
If you don't have someone's time of birth or want a smaller Astrological gift I also offer cabochon jewellery and greetings cards.
Although many photos show the charts framed, frames are not included. The charts look surprisingly different depending on mounts and frames. With you in control of the colour scheme, you create your own statement about your piece of art.

RETAILERS
I'm happy to work with retailers (but do understand that each item is individually handmade). Contact me for more information

POST ABROAD?
Oh yes! I'm quite happy to post to discerning individuals across the globe. I'm based in Britain but if I can post to you (or the gift recipient) from the UK then all I ask is that you cover p&p for this service.

COMMISSIONS
Because I design the charts, cards and jewellery myself many components can be swapped around or omitted. I'm also happy to make cabochon jewellery if we agree the design and have already made quite a few non-astrological pieces for people. Contact me if this is something that appeals to you.
I'm sure there is something here to suit all Astrology signs and pockets. Please take your time to wander through the shop and enjoy!
(All designs remain property of my registered trademark 'The Steampunk Astrologer')